Klaus-Günter Schultz · musikalische Beruf(ung)
2013 bis 2015 bin ich Bassist der Berliner Band Adelity - ERSTE und BESTE Adele-Tribute-Show Deutschlands gewesen nach 13 Jahren bei The Sixty Beats. Davor gab es fünf Jahre Country 'n' Fun mit Tennessee Steamboat.

Einige meiner früheren musikalischen Stationen: Lenz + Leu (Rockmesse, 1972), Independence (Oldies, Rock, 1974), Roland Weitze Quintett (Jazz, 1975), Pete & The Bavarians (Gala-Band, 1975), Polyphem (Funk, Latin, Rock, 1977), Emotionen (Folk-Rock-Jazz, 1980), Tix & Co (politische Musik, 1982), Email Springt (Punk-Rock, 1983), '88 Breeze Cat (Southern Rock, 1989), Ensemble Neuma (gregorianischer Gesang, 1991) und Phoenix (Rock, 1992).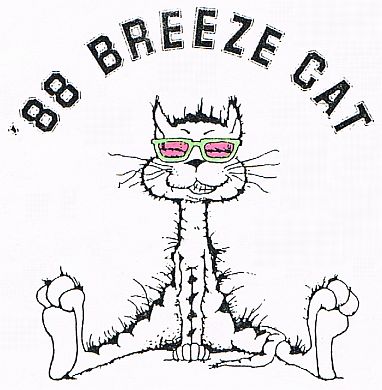 Der schauerlichste Kater der Welt: '88 Breeze Cat
1989 stieß ich zu '88 Breeze Cat – das waren Siegi Lang (git, voc), Michael Schmitt (git, voc) und Willi Riedel (drums; nicht im Bild). Die erdige Musik bildete einen schönen Kontrast zu meinen sonstigen Aktivitäten esotherischer Art – sie bewahrte mich vor dem Abheben. Auf dem Programm standen klassische Südstaaten- und R&B-Stücke sowie viele eigene, hauptsächlich von Siegi.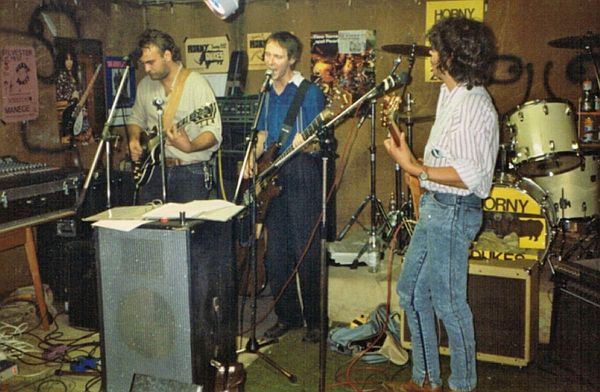 '88 Breeze Cat 1989: Siegi, Klaus, Michael (v.l.n.r)
Probe im Übungsraum nahe des Schwarzhölzels im Münchner Norden war – glaube ich – einmal wöchentlich. Sie endete jedesmal beim Griechen mit lecker Essen und Trinken. Wegen meines Wegzugs nach Potsdam verließ ich die Band 1991 und erlebte den ersten Auftritt leider nicht mehr. Amtliche Nachfolge-Band ist ohne Zweifel "Fat Nellie" mit Siegi gewesen.

Und das waren unsere Musikstücke:

After midnight - Eric Clapton
After the party - Siegi Lang
Blues harp shuffle - Siegi Lang
Bony Moronie - Johnny Winter
Call me the breeze - Lynyrd Skynyrd
Daydream - Lovin' Spoonful
Desperado - The Eagles
Get back - The Beatles
Get the right feelin' - Siegi Lang
Gimme all your lovin' - ZZ Top
Gimme three steps - Lynyrd Skynyrd
Green river - Creedance Clearwater Revival
I can't hold out - Eric Clapton
I'm not your man - Tommy Conwell
Jesus left Chicago - ZZ Top
Just got paid - ZZ Top
Keep on rockin' - Steve Miller Band
Lacking my love - Klaus-Günter Schultz
Last train - Siegi Lang
Lay down Sally - Eric Clapton
Lodi - Creedance Clearwater Revival
Long as I can see the light - Creedance Clearwater Revival
Mary had a little lamb - Steve Ray Vaughn
Never ending blues - Siegi Lang
Ruby tuesday - The Rolling Stones
Sittin' on a fence - The Rolling Stones
Sittin' on the dock of the bay - Otis Redding
So long - Henry Paul Band
Sweet hitch hiker - Creedance Clearwater Revival
Sweet home Alabama - Lynyrd Skynyrd
Swingin' in Germany - Siegi Lang
Sympathy for the devil - The Rolling Stones
Take the rock'n roll - Siegi Lang
Tequila sunrise - The Eagles
Three times a lady - The Commodores
Tube snake boogie - ZZ Top
Tush - ZZ Top
Waiting for the bus - ZZ Top
What's your name - Lynyrd Skynyrd
You say you wanna - Michael Schmitt